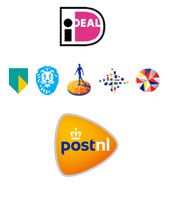 Port
With intense aroma of nuts, roasted almonds, notes of coffee, dried fruits, plums, grapes and a light touch of apricot a...
€ 23.95
Complex, evolved, full of tertiary aromas resulting from ageing in wood, strong. Aroma of nuts, walnuts and almonds, spi...
€ 34.95
Aromas of coffee, chocolate, nuts, dried herbs, black tea, torrefaction, vanilla, almond. On the palate, it is complex, ...
€ 59.95
The prolonged stage in wooden casks give the wine unique quality and characteristics. It is clear and auburn, with green...
€ 99.95
An informal Port wine, with an attractive colour and easy to please. Its aroma is very fresh, very fruity with aromas of...
€ 11.95
The aroma is complex and captivating, revealing resins, torrefaction, nuances of coffee and cocoa in an immense set of t...
€ 17.95
Very fresh and fruity, the aroma is rich in berries, strawberries, cherries, red berries and slight nuances of chocolate...
€ 9.99
Weergave van 1 tot 7 (van 7 artikelen) Resultaatpagina's: 1